A Photographic Tribute to the Beauty of the High Arctic
Frozen Latitudes is my photographic tribute to the

High Arctic

covering some of the remotest places of Greenland and Franz Josef Land which are currently undergoing a fundamental change by becoming un-frozen. Order the fine art photo book with moving stories and scientific background information in English and German at the special reader's discount.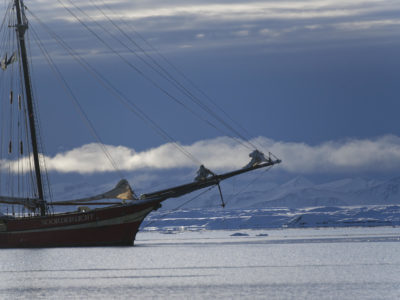 The Frozen Latitudes Expedition
I just returned from the Frozen Latitudes expedition to Spitsbergen which was an incredible early winter experience on the sailing boat Noorderlicht into the land of the low light. Read about Longyearbyen, huge glaciers, the Russian ghost town Pyramiden and enjoy magical photographic impressions.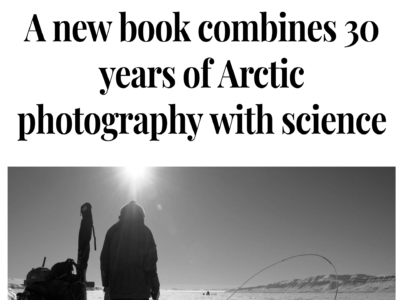 Interview with Mia Bennett of Cryopolitics
It was a pleasure to talk to Mia Bennett running the renown blog Cryopolitics about Frozen Latitudes, my motivation for the book and the brillant combination of fine art photography with the scientific aspects of the climate changes affecting the Cryosphere. Enjoy reading!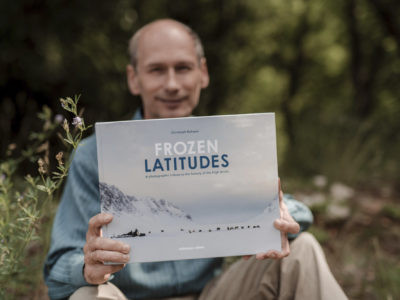 Unwrapping of Frozen Latitudes
Read about the unwrapping of an unusual fine art photo book at an unusual place. I spotted the letters Seltmann Printart from the grass roof of my shed and knew it was the delivery of the first copies of Frozen Latitudes.
Print production of the fine art photo book has started at Seltmann Printart. Read about the offset print process with the Heidelberg Speedmaster and watch the making of Frozen Latitudes video.

If there is one experience that blows my mind every time when travelling into the Arctic night, it is the the colorful Aurora Borealis in the Night Sky.
One winter I traveled to the remotest settlement of the world. Read more about my touching experience from a small Inuit community in the High Arctic.
I have been traveling to the Arctic since decades. Nature is so close and so vast. In this amazing silence, I often think about gratitude and spiritual insights. What is a man in the wilderness of the Arctic?
Have you seen the huge polar bear tracks crossing your path, how Musk Oxen survive the harsh winter conditions or that Arctic hares eat their excrements to survive the Arctic winter?
Since 30 years, I travel into the High Arctic. It would be an understatement if I'd say that this time has influenced my life, mind and Soul. Here is, how it all started.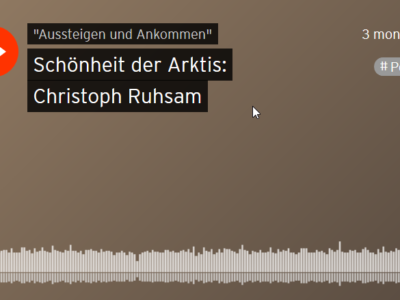 Podcast with Elisabeth Nussbaumer (in German)
Elisabeth is discussing with me my polar experiences and about the motivation to expose oneself to the coldness and remoteness of the Arctic. Listen to the interesting result. Danke Elisabeth!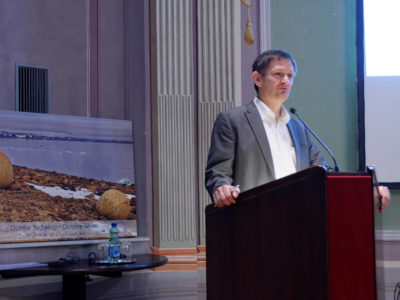 First Central European Polar Meeting (in German)
The CEPM2015 offered a variety of interesting topics and how polar regions are tightly interlinked with the rest of the world. Have an interesting read in my German photoblog.