Since 30 years, I travel to the High Arctic. It would be an understatement if I'd say that this time has formed my life, mind and Soul. Here is, how it all started, and why I come back every time and share my experiences with the world.
My wife Ursi and I, along with our friend Martin, once planned an expedition to Greenland. We were all in our mid-twenties, adventurous and all eager to travel to extraordinary destinations. The basic requirement was, that the start and end point could be reached from Inuit settlements. Detailed maps of the Danish Geodetic Institute were the basis for planning our trip.
Our internal goal for this expedition was strongly influenced by the dream of pristine landscapes, untouched by humans. The harsh beauty of the Arctic landscape, with its barren nature, should resonate at a deeper level and even touch our souls.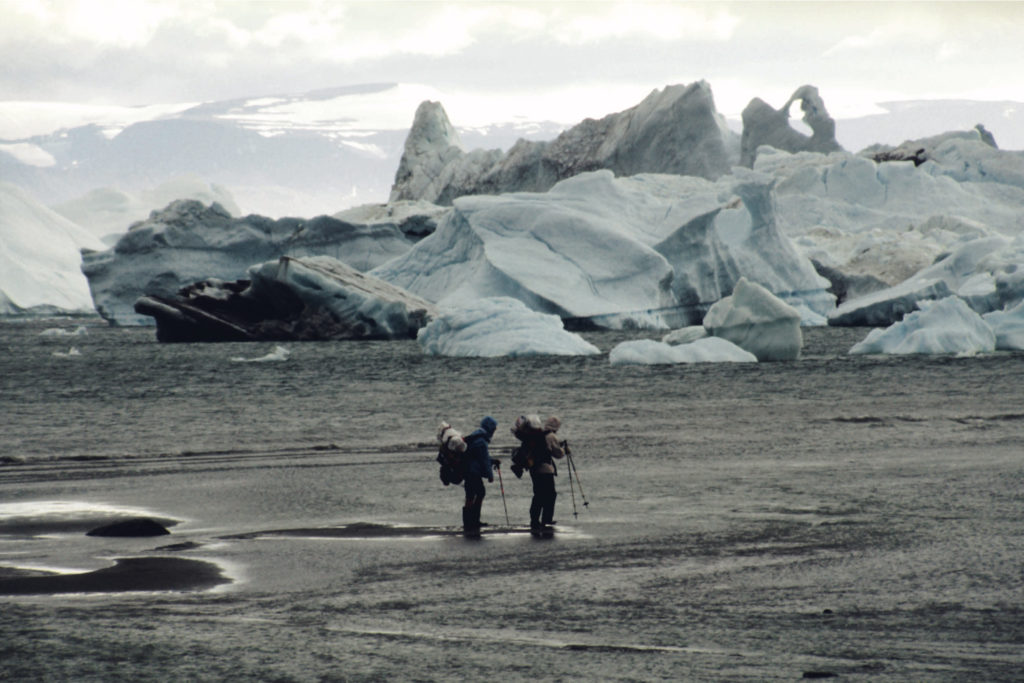 We decided to go for the Nuugssuaq peninsula, which seems like a giant finger in northwest Greenland north of the Disko Bay from the inland ice into the Baffin Bay. Another route started from an area north of Tassilaq on Greenland's east coast. We wanted to cross and experience these two different areas without any support from outside. We dreamed about hiking over the snow and ice-free tundra and permafrost landscapes toward the inland ice. River crossings were not to be an obstacle. This whole idea was also about leaving the security of an insurance-dependent civilization behind, finding a way through the surrounding landscape, as well as our own inner world.
So there I was. Standing in the pure wilderness, leaving all securities behind. Following my dream. Get out of my comfort zone. No turning back.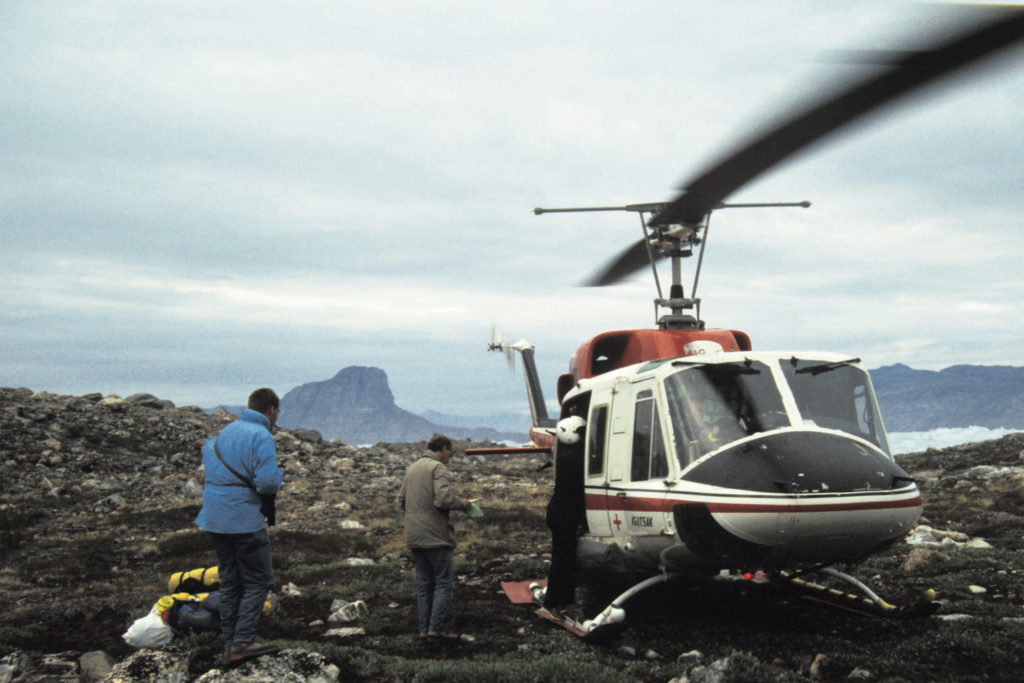 Our tour was not about gaining recognition, although we probably would be the first to cross this area in such a way. This meant: packing everything, from enough food for four weeks to equipment such as sleeping bags, tents and crampons, into each of the three backpacks. As we had to carry everything ourselves, the weight was restricted to about 30 kg for each rucksack. In the upcoming weeks, we experienced many beautiful situations but also some that were unexpected and not to underestimate.
Some situations brought us to such a limit, that we thought if they were signs to stop the whole expedition (as some friends had suggested during the months of preparations). But our inner enthusiasm for our expedition was simply too great and the Greenlandic "imaqa" – maybe – taught us to accept the situation with trust. No room for doubts. Following our dream.
VIDEO: MY HIGH ARCTIC EXPEDITIONS
On our last evening, we stood in the cold of the emerging polar night in front of the colorful houses of Kulusuk and listened to the howling of the sledge dogs. We finally were safe, at the end of our dream of Greenland's beautiful landscape, wilderness, vastness and free life.
We experienced that even time was not important and we lived in the very moment. We realized that all fear existed only in our mind. In the here and now there was no problem, we just had to trust the moment and be present enough. I conquered my fears and doubts. I followed my heart. And my love for the High Arctic began.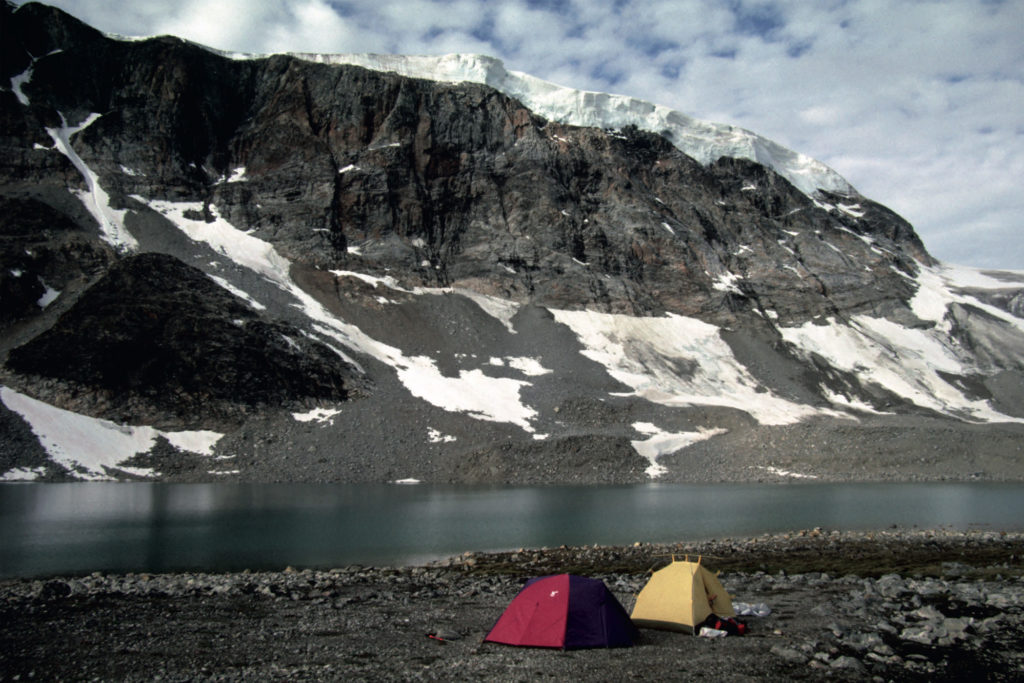 The world needs these un-touched Pure Landscapes for the benefit of mankind which is growing beyond its limits. Frozen Latitudes are still a place where they can be found.
If you want to learn more about my 30 years of High Arctic experiences, check out my Book "Frozen Latitudes".
288 pages about 30 years of traveling to the High Arctic
320 stunning photos of people, landscapes and animals
Deep and touching first-hand experiences
Scientific expert chapter about the impact of climate change on the Arctic